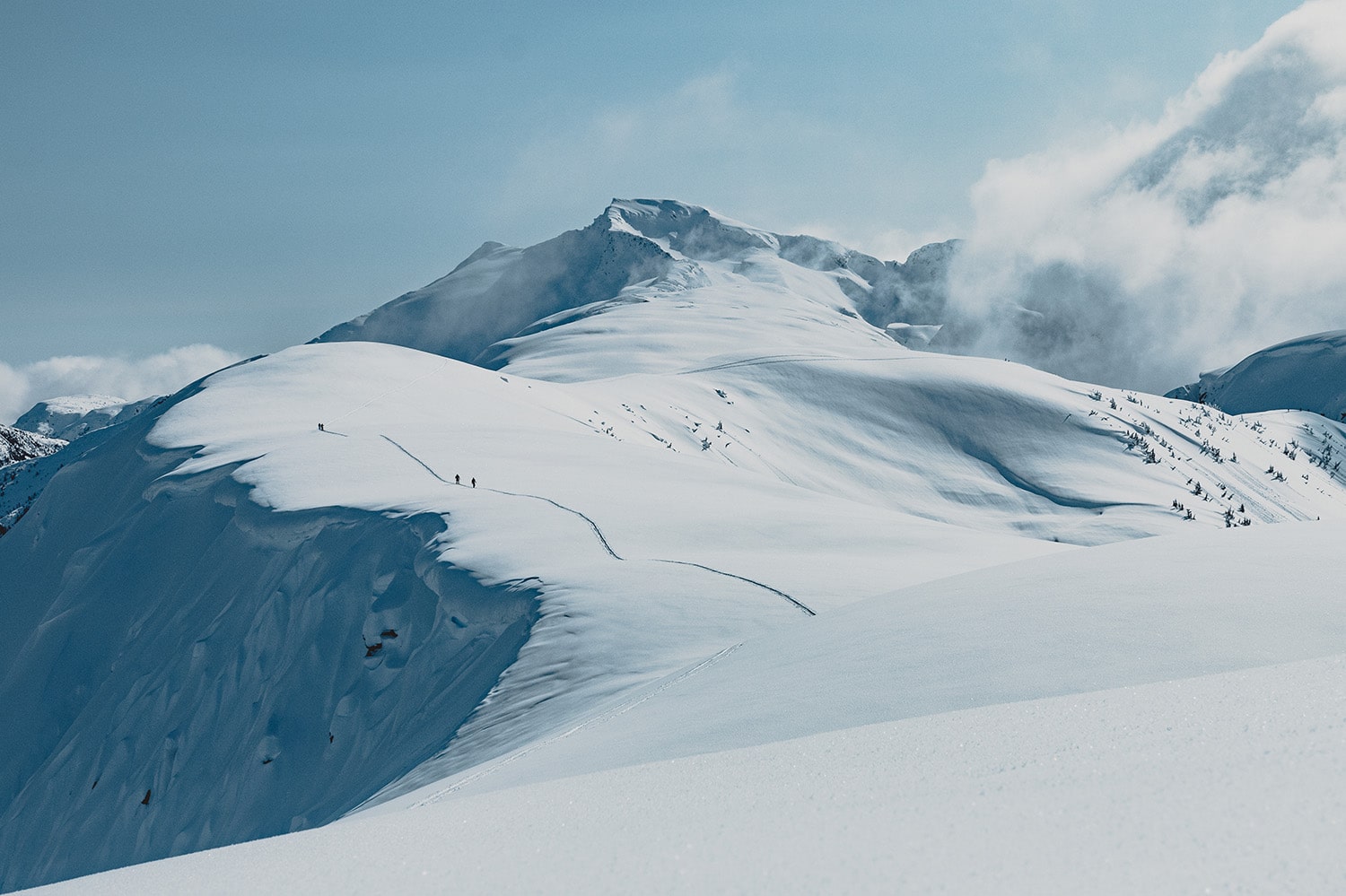 Co-founder
Maxime Bolduc
For Maxime, a passion for skiing is at the heart of his life. This attraction to the mountains began when he was studying adventure tourism. That's when he met Alex and the XALIBU project was born. What started out as the manufacture of a pair of skis just for fun is now Quebec's first ski company dedicated entirely to off-piste skiing.
Co-founder
Alexandre Vézina
A former luthier, Alexandre knows wood inside out. He refines and develops his methods to create ski designs that respond perfectly in all snow conditions. Predicting a ski's behavior on snow is his specialty. And testing in the mountains is far from boring.
New partner
Etienne Cyr
Étienne is as much a competitor in life as he is at work. After 15 years of hurtling down icy slopes between bamboo and plastic poles, he wanted to change terrain for powder. His skills in the field go far beyond skiing; he's also a seasoned manager with over 25 years' experience as an entrepreneur.
New partner
Sébastien Dumais
The first time Sébastien rode 50 centimetres of powder, it took him over a month to recover. In fact, he was the first person in Quebec City to have a Facebook page dedicated to backcountry skiing. Today, he combines his passion for skiing with his expertise in marketing, sales and social networks to promote the XALIBU brand. And he continues to dream of year-round snow.