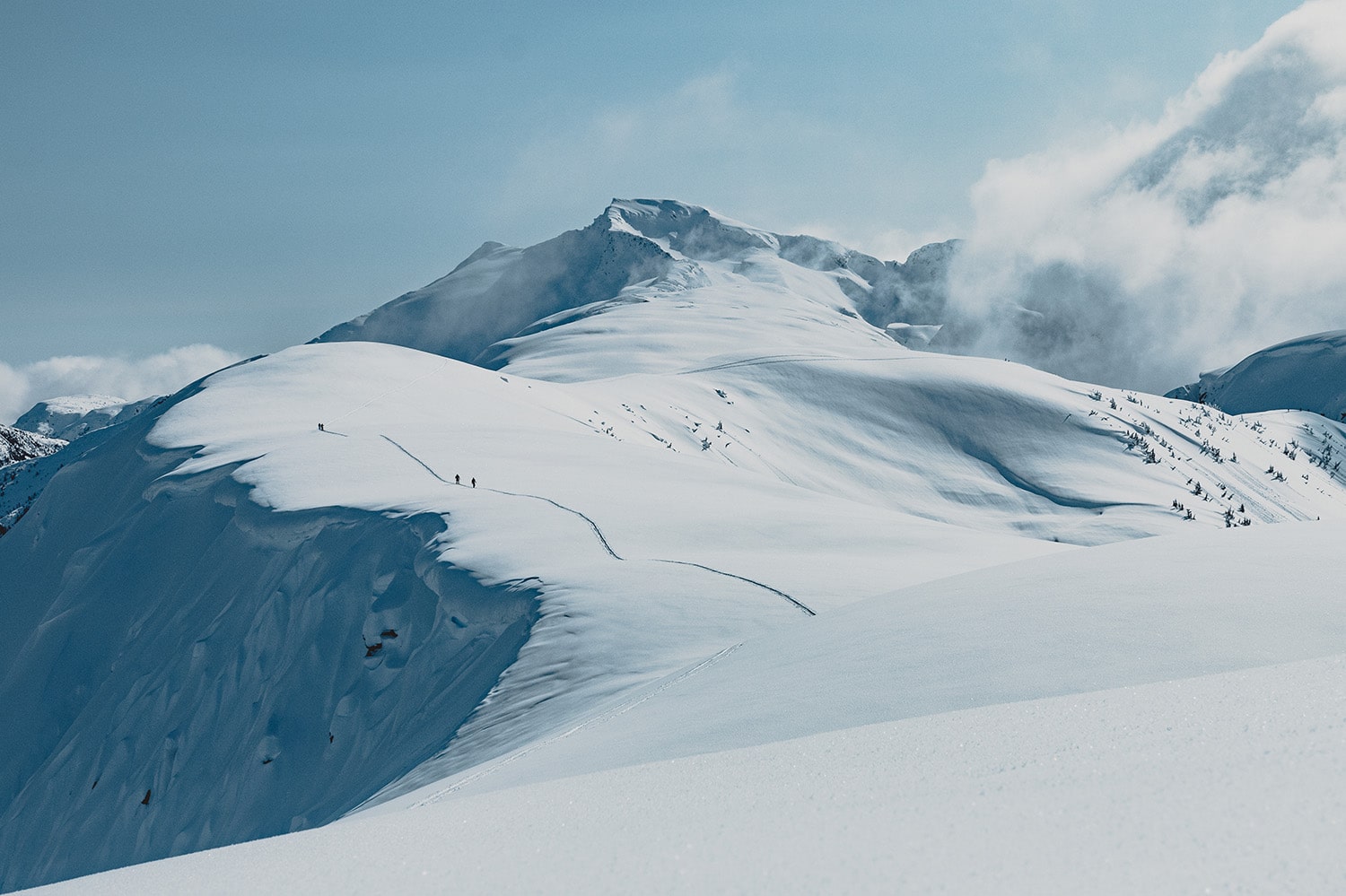 XALIBU is inspired by the Micmac name Caribou, meaning "he who walks on snow". It's a perfect illustration of the off-piste pleasure our skis provide. Except that we float on the snow!
The exceptional skiing experience we're offering you today is the fruit of over 10 years' work. In fact, XALIBU was born out of a meeting between Alex and Max, who worked in a ski store, but couldn't find the backcountry ski they wanted to ski. So they built it, just for fun. In a barn. Then things evolved.
Today, the manufacturing technique is extraordinary. And we create models for men, women and children. But that doesn't stop us from innovating. Our top-of-the-range skis are thought through and conceptualized for our types of snow conditions. They are tested in powder and crust, in the mountains of eastern Quebec. Whatever the terrain, you'll recognize XALIBU by the quality of its graphics and visuals. And, above all, by the fun you have skiing them!
A mission focused on pleasure
Share our passion by offering quality products to mountain sports enthusiasts.
A vision that's off the beaten track
To be a leader in the mountain sports industry by innovating in every one of our products.
Our values at the top
Honesty. We're transparent in everything we do.
Community. Contributing to the emergence of sport, sponsoring events and riders is our way of giving back to our community.
Passion. We do what we love, for the passion of riding.
Innovation. Rethinking models, evolving, being better: it's part of our DNA.
Excellence. We're constantly improving to offer a top-of-the-range product.
Perseverance. To reach our goals, we put in the effort day after day.