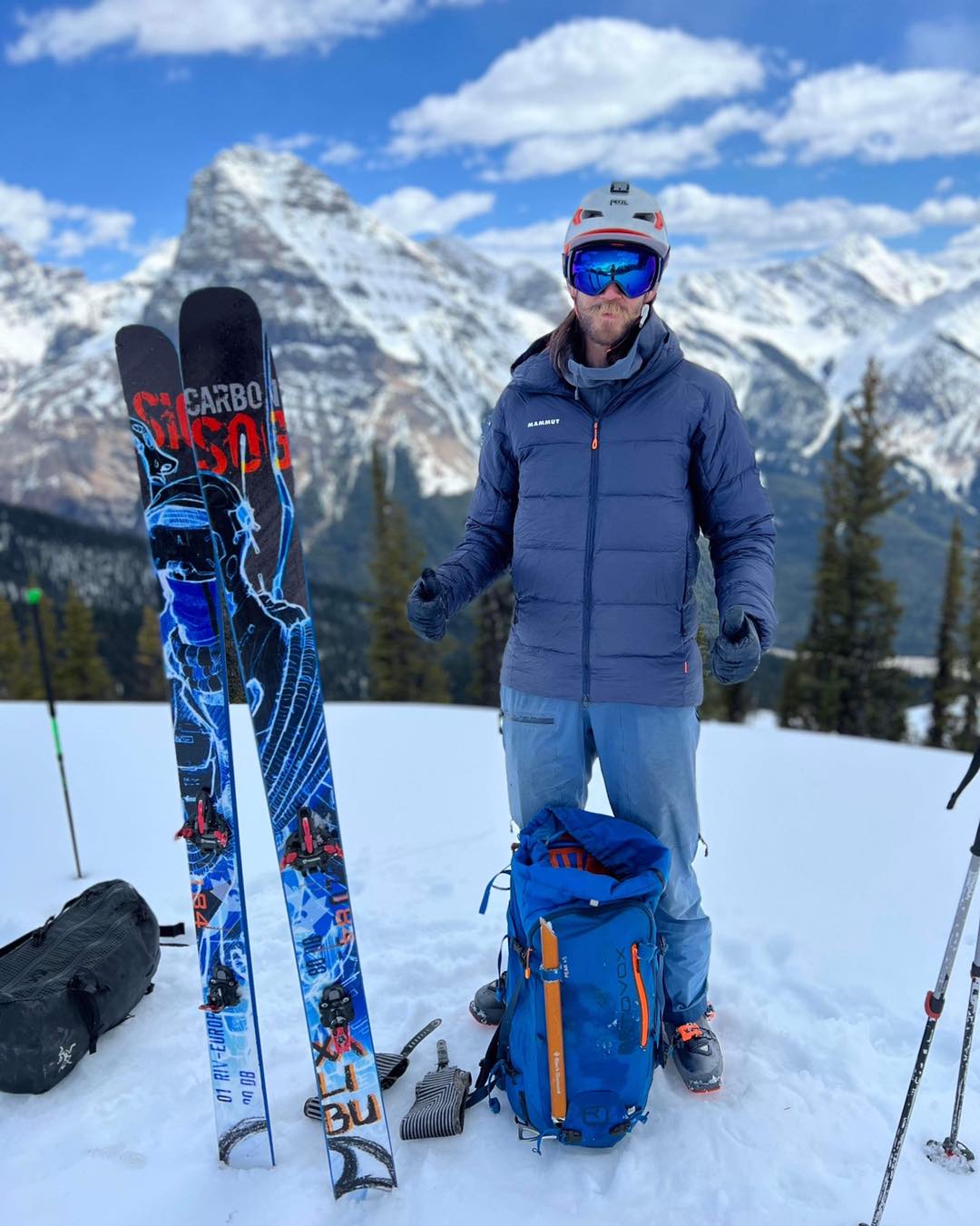 Revelstoke, BC
Samuel Bélanger Dallaire
"Whether it's the pleasure of floating on powder, the adrenaline of launching yourself off cliffs or sharing moments of happiness with friends and my dog, every day in the mountains is a day when I feel like I belong."
Montreal, QC
Louis Beaupré
"What I love about the mountains is having the holy peace from the noise of the city and pushing my limits enough to be a little scared."
Revelstoke, BC
Stéphanie B. Gauthier
"Being in the mountains makes me feel so free and alive! I totally lose track of time and the reason for 'why'. When I'm skiing, I can't think of anything else - it's one of the rare times when my head is empty!"
Cochrane, AB
Jeff McKeough
"My love of skiing began as a recreational pastime to help me cope with life's difficult events, but after spending several weeks interning at Ski Chic Chocs in 2019, I realized it was so much more. Skiing has become a way of life for me - it keeps me mentally and physically fit, and my best days are spent skiing with friends in good conditions, whatever the terrain."
Caplan, Qc
Sara Kim Bourdages
"I love skiing and going to the mountains for the silence, nature, scenery, adventure and fresh snow (cm++)."
Québec, Qc
Karine Gigniac
"I love winter, I love snow, I love to move, I love to have fun, I love to play outside with friends and après ski. I love being in the mountains and breathing in nature and being in 'airplane' mode as much as possible."
Would you like to become an ambassador and benefit from our pro-deals?
Send us a short message to tell us why you should become one of our ambassadors and we'll get back to you as soon as possible!